Stepping off the plane I had zero idea what Athens would be like. I had ZERO expectations, zero vision, zero assumptions.
The only interesting thing I researched BEFORE I left on my trip was this one neighborhood called Exarchia. It's an area that tourists are supposed to avoid because there's no police, and, long story short, it's where anarchists gather. I thought, oh that might be a cool place to experience despite my better judgement. buuuut I convinced myself to stay away. The irony here is that the hotel/hostel I booked for nearly 2 weeks was right next to that area.
I don't quite remember how I first got to the hotel. I did remember seeing prostitutes or maybe they were addicts hanging out on the street. I was walking in broad daylight and a random guy just flicked my arm and started yelling at me. I think he was on something.
The hotel was solid though.
It might have been past conditioning but I've never felt truly afraid or in danger in Athens, even walking on the streets past midnight (not the smartest thing to do tho) and spotting people snorting coke in the alley. DESPITE all the sketchiness, on the 3rd day I was absolutely blown away by the city. I fell in love with the people, the food, and the neighborhoods.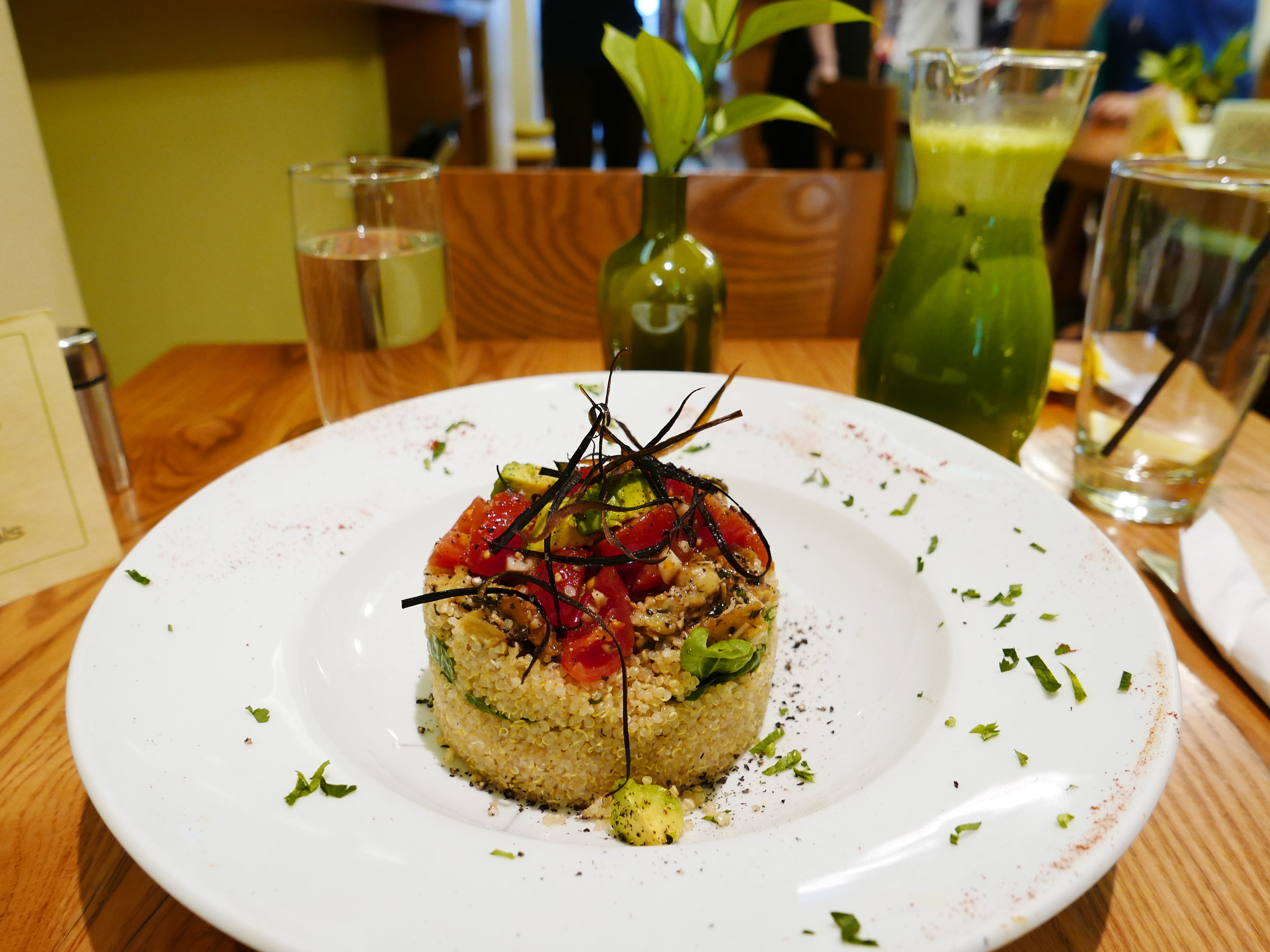 Met up with one of my best friends who came all the way from Jakarta to join me for a bit. She's a museum lover (and I'm definitely not) so I tagged along to see some art history. Most of the photos of me are definitely taken by her! Cuz that's what friends are for ❤️
Then onto Santorini! Note to self: when a budget airline sends an email prompting you to check in online, do the damn check in. I was charged 50 usd for checking in at the airport, making my cheap ticket NOT so cheap anymore. Lesson learned. Worth it though for this shot alone:
the food on the island was a hit or miss but the views were pretty spectacular.
Day 4 in Santorini was probably THE definition of a perfect day. I met an awesome lady originally from Argentina and ran into another solo traveler from Switzerland and we hiked the famous trail from Thira (Santorini's capital) to Oia. It was about a 10 mile hike with some EPIC views. This was also the day I foolishly left my camera behind. *womp*
Overall, though Italy was a more beautiful country, I personally had an epic experience in Greece. Partly because I didn't feel like people were out to "get" me with tourist traps. Even the taxi drivers were honest :)